The Tonic Herbal Mastery Course is a straight forward, highly comprehensive, and exciting exploration into the dynamic world of tonic herbalism. Tonic herbs refer to the most cherished, highly sought after, and health promoting herbs in many ancient cultures through out the world. For the first time in human history each of us has full access to the worlds greatest foods, medicines, sweeteners, and blender technologies. Instead of investing in a health insurance plan we can create the ultimate health assurance plan to insure our chances of getting sick, catching a cold, enduring chronic stress, and breaking down as we age are virtually non-existent.
This is the ultimate introductory and breakthrough course on tonic herbalism and blender alchemy. Not only will you learn about the most cherished tonic herbs in the world. You will learn how to use these herbs to create the most delicious, simple, and highly enjoyable tonics that are only limited by your imagination.
Once you complete this course you will be your own master tonic herbal blender chef and what you learn here will be yours for the rest of your life. The education you receive and the skills gained will not only benefit you but all those you make special drinks for... like medicinal hot chocolate elixirs for example.
---
"To Inspire someone is to help them break physical limitations once set by their own minds. To inspire someone is a magical talent to have, and my friend Ronnie Landis has this talent."
Lisa Wilson, The Raw Food Institute, Founder & Director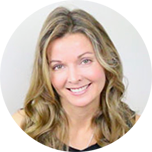 "When it comes to health, Ronnie has a keen sense of where we have been and where we are going."
David Wolfe, Celebrity Spokesperson, Health, Eco, Nutrition, Beauty Expert